Hey there!! Welcome on Emilecomix !! Here you'll find tons of wacky,zany comix but also illustrations,drawings and once in a while,shocking revelations about the fascinating life of a cartoonist in Japan (thats me)!
Anyways,keep posted and share the good word!!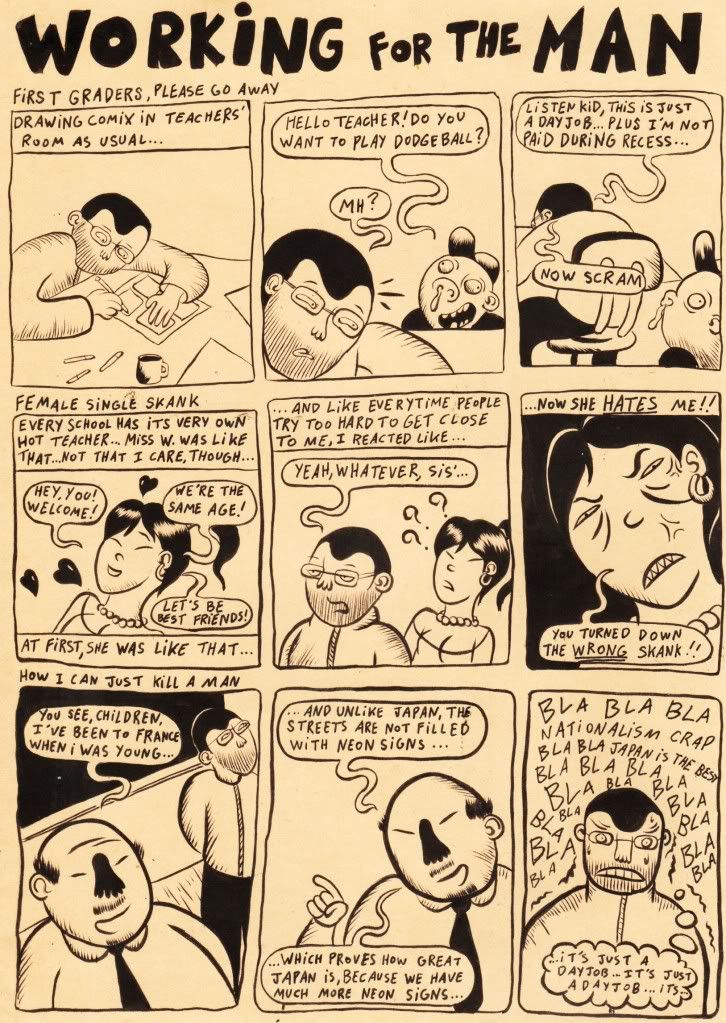 Agh..just a few more months,anyway...I'm still working on my new book,check it out soon!!
Peace out !